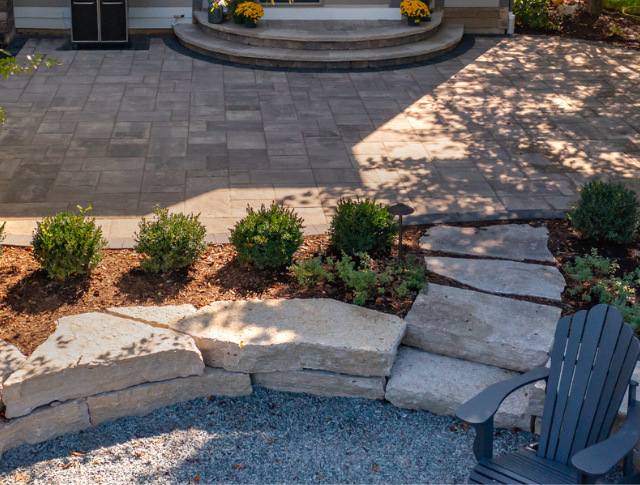 RETAINING WALLS CONSTRUCTION SERVICES IN ST CHARLES
Retaining walls offer both functional and aesthetic benefits to your property. Whether it's to manage a slope, prevent soil erosion, create leveled areas for gardening, or simply to enhance the beauty of your landscape, retaining walls serve various purposes. At LawnBoyZ Landscaping, we provide expert retaining wall construction services in Fox Valley and the surrounding regions, including Geneva, Elburn, St. Charles, and more.
ENSURING SAFE AND DURABLE RETAINING WALLS
Safety and durability are critical when constructing retaining walls. Our team of professionals follows best practices and standards to ensure your retaining wall is built to last.
We take into account important factors such as proper drainage, soil type, and pressure levels to ensure your retaining wall will withstand the test of time and nature. We serve various regions around Fox Valley, including Batavia, Aurora, Naperville, and beyond, providing safe, durable, and beautiful retaining walls.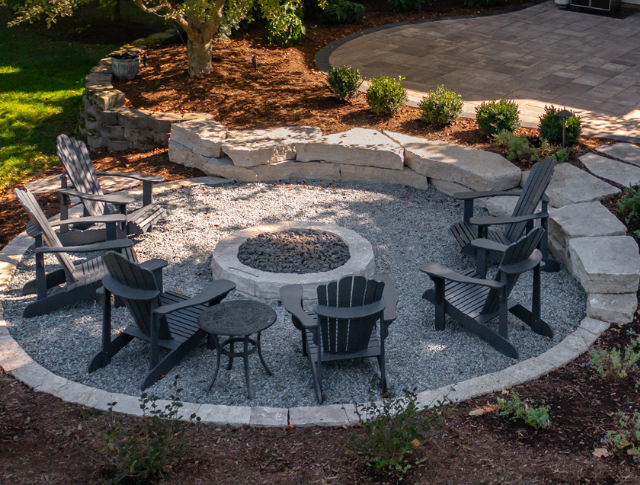 READY TO ENHANCE YOUR FOX VALLEY LANDSCAPE?
If you're considering adding a retaining wall to your landscape in Fox Valley or the surrounding areas, get in touch with Lawnboyz Landscaping. Our team of experts is ready to assist you in creating a functional and visually pleasing outdoor space.