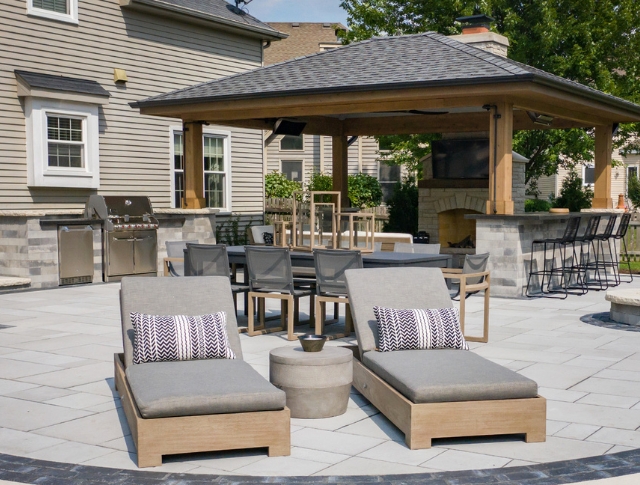 Bringing Expert Hardscaping to the Fox Valley
Paver Patio Design & Installation in St Charles
At LawnBoyZ, we specialize in paver patio design, offering a full range of hardscaping services across the Fox Valley, including cities like Geneva, Elburn, and Saint Charles. Our team has the expertise to transform your outdoor space into a beautifully designed, durable, and functional area where you can relax, entertain, and enjoy the outdoors.
Custom Paver Patio Design
Each patio we design is custom-tailored to the needs and preferences of our clients. Whether you desire a cozy nook for outdoor dining, a spacious patio for hosting parties, or a serene spot for relaxation, our expert designers will bring your vision to life with precision and creativity.
Hardscaping not only enhances the aesthetic appeal of your outdoor space but also adds functionality and longevity. With a variety of materials to choose from such as stone, brick, and concrete, our paver patios are designed to withstand the test of time and weather, providing you with an outdoor retreat you can enjoy for years to come.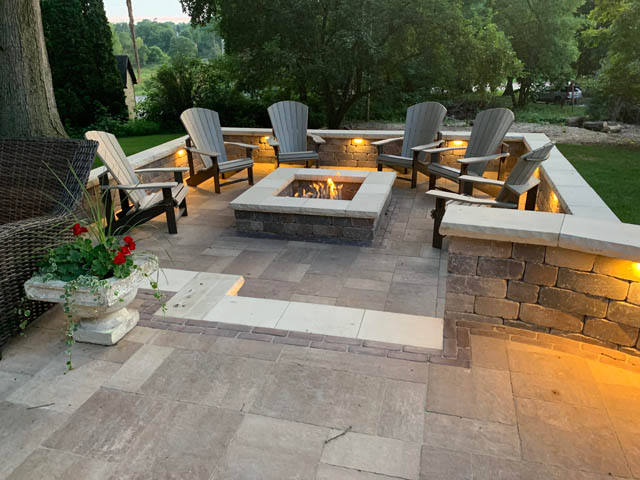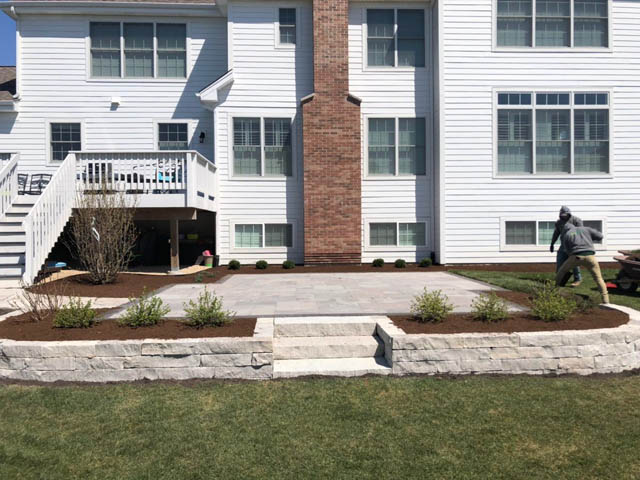 Hardscaping Services Beyond Patios
While we excel in paver patio design, our hardscaping services extend to other outdoor features. From elegant walkways and driveways to functional retaining walls and enchanting fire pits, we're equipped to handle all aspects of hardscaping, creating a cohesive and inviting outdoor space for you to enjoy.
ENHANCE YOUR OUTDOOR LIVING SPACE WITH A FIREPLACE
With LawnBoyZ Landscaping's professional outdoor fireplace build services in Fox Valley, you can add a touch of elegance and charm to your outdoor environment while also increasing your home's value.
Outdoor fireplaces provide warmth during chilly nights, allow you to cook outside for a unique dining experience, and create a cozy ambiance that is perfect for entertaining or relaxing after a long day.
At LawnBoyZ Landscaping, we understand that each homeowner has a unique vision for their outdoor space. That's why we offer custom outdoor fireplace design and installation services tailored to your specific needs. Our team of experts will work closely with you to design an outdoor fireplace that complements your outdoor living space and aligns with your lifestyle.