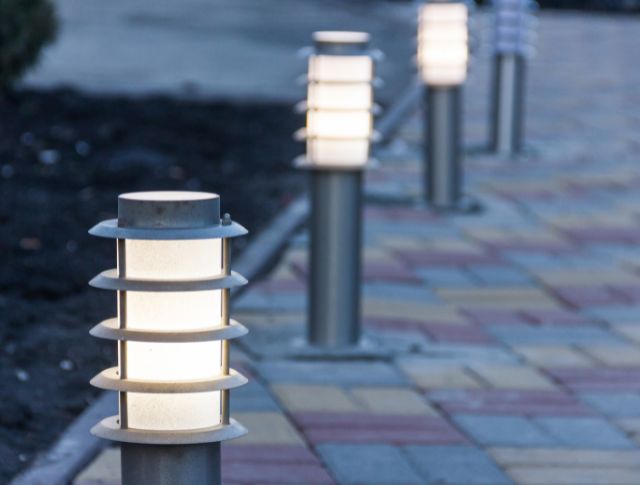 LANDSCAPE LIGHTING DESIGN IN ST CHARLES AND THE FOX VALLEY AREA
Lighting can transform your outdoor living spaces into a nighttime oasis. At LawnBoyZ Landscaping, we provide professional landscape lighting design services in Fox Valley and the surrounding areas, such as Geneva, Elburn, and St. Charles, creating beautifully lit environments that enhance your property's appeal and safety after dark.
BEAUTIFY YOUR OUTDOOR SPACES WITH LANDSCAPE LIGHTING
Outdoor lighting plays a crucial role in highlighting the beauty of your landscape. It accentuates the architectural features of your home, illuminates your garden, and adds depth and dimension to your yard. Whether it's uplighting to showcase a stately tree or pathway lights for a welcoming walkway, our team at Lawnboyz can design a lighting plan that adds elegance to your property and brings your outdoor spaces to life after sundown.
Our lighting designs are tailor-made for your outdoor space and can range from dramatic to subtle, always aiming to enhance the overall ambiance of your property.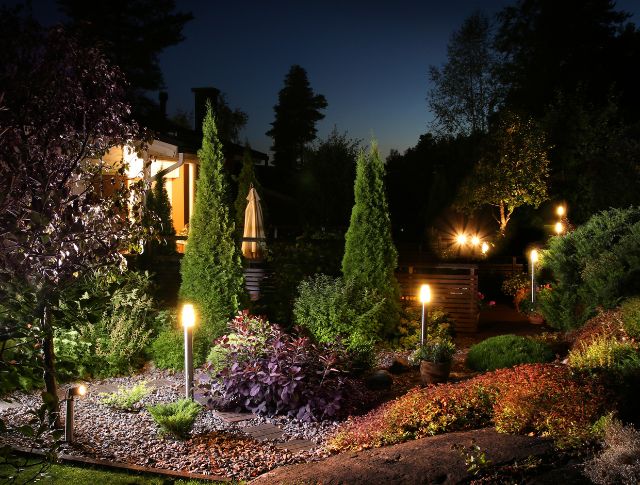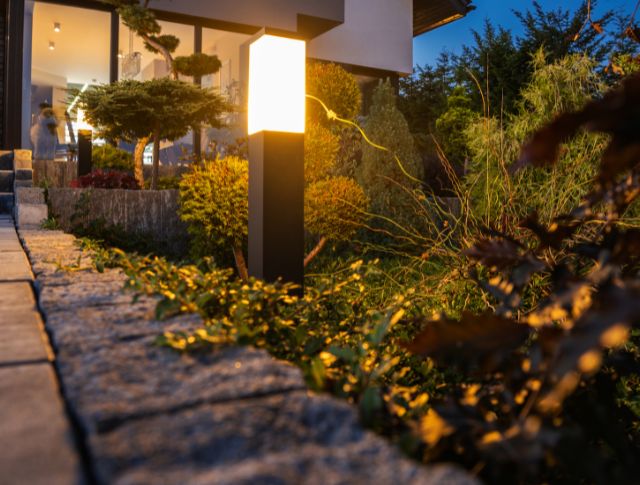 TRANSFORM YOUR LANDSCAPE WITH LIGHTING
Ready to add a new level of beauty and safety to your outdoor spaces with landscape lighting? Contact Lawnboyz Landscaping today. Our team of experts is ready to help illuminate your Fox Valley property in the most appealing way. Get in touch with us today to start planning your landscape lighting design.