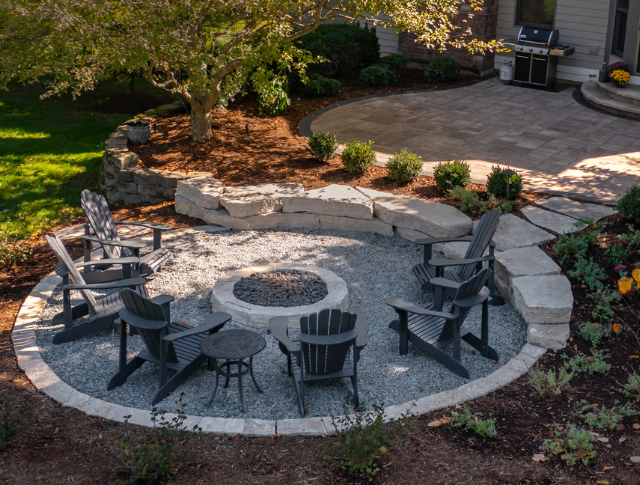 TRANSFORM YOUR OUTDOOR LIVING SPACE​
Outdoor Fireplaces and Fire Pits in St Charles and the Fox Valley Area
Outdoor living spaces are more than just an extension of your home – they're a haven for relaxation, entertainment, and making memories. LawnBoyZ Landscaping specializes in designing and installing custom fire pits and outdoor fireplaces in the Fox Valley area, including Geneva, Saint Charles, and Elburn, to transform your backyard into a cozy retreat.
CREATE A COZY OUTDOOR RETREAT WITH A FIRE PIT
Outdoor fire pits serve as a gathering spot for family and friends, providing warmth, light, and a unique outdoor cooking option. A fire pit can extend your outdoor living season, allowing you to enjoy your backyard even during the cooler months. Whether you're roasting marshmallows on a summer night or cozying up with a warm blanket in the fall, a fire pit enhances your outdoor experience.
Our team of experienced installers will carefully construct your fire pit, ensuring it's not only beautiful but also safe and durable. We use the highest quality materials and adhere to the best industry practices, guaranteeing a fire pit that will stand the test of time.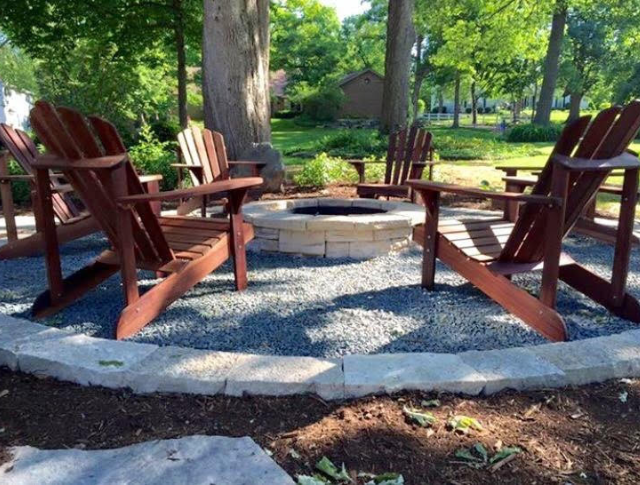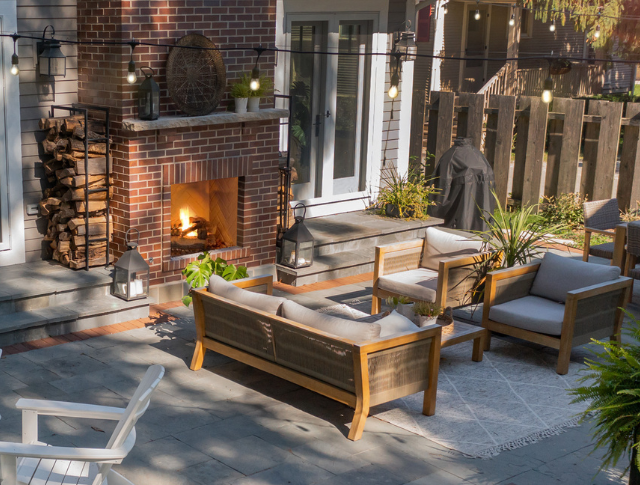 ENHANCE YOUR OUTDOOR LIVING SPACE WITH A FIREPLACE
With LawnBoyZ Landscaping's professional outdoor fireplace build services in Fox Valley, you can add a touch of elegance and charm to your outdoor environment while also increasing your home's value.
Outdoor fireplaces provide warmth during chilly nights, allow you to cook outside for a unique dining experience, and create a cozy ambiance that is perfect for entertaining or relaxing after a long day.
At LawnBoyZ Landscaping, we understand that each homeowner has a unique vision for their outdoor space. That's why we offer custom outdoor fireplace design and installation services tailored to your specific needs. Our team of experts will work closely with you to design an outdoor fireplace that complements your outdoor living space and aligns with your lifestyle.