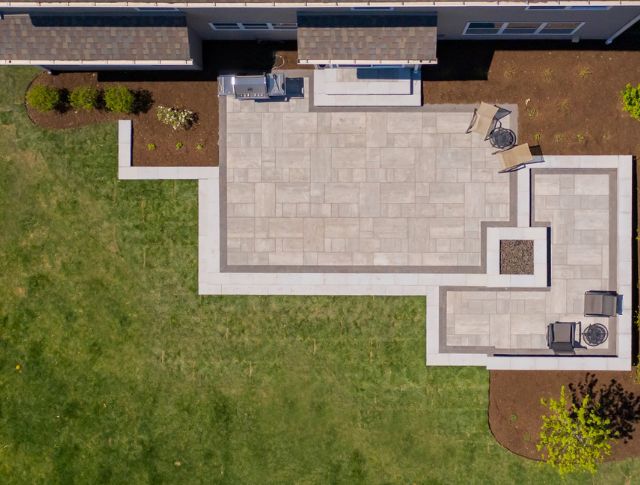 Premier Paver Patio Company in St Charles
Elevate your outdoor living experience in St. Charles with the expertise of our Paver Patio Company at LawnBoyZ. Our dedicated team specializes in creating exquisite paver patio designs that not only enhance the beauty of your property but also provide a functional and inviting space for relaxation and entertainment.
Paver Patio Services in St Charles
Our Paver Patio services in St. Charles are designed to transform your outdoor area into a captivating oasis. Whether you're envisioning a cozy nook for morning coffee or a spacious entertainment hub, our skilled professionals are here to turn your dreams into reality. We offer a range of services that cover every aspect of paver patio creation.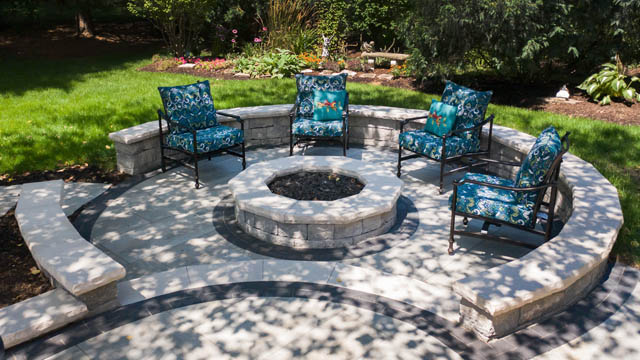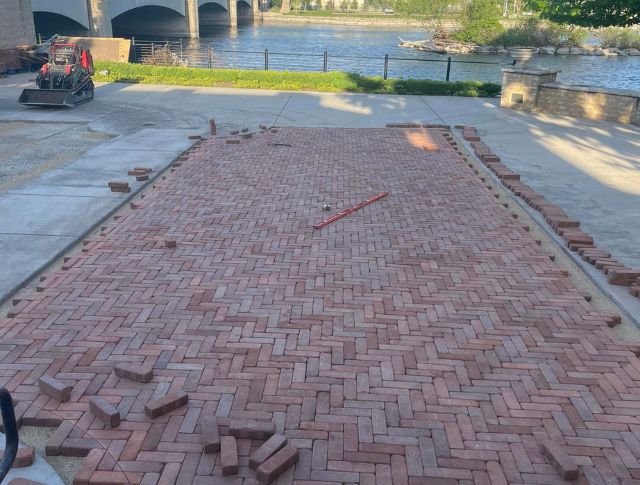 If you're in search of a reliable and local patio company near St. Charles, look no further. At LawnBoyZ, we're your trusted neighbors, ready to bring exceptional paver patio solutions to your doorstep. Our in-depth understanding of St. Charles' landscape and architectural style ensures that your patio seamlessly integrates with the local environment.
Our skilled craftsmen specialize in patio paver installations that are second to none. We carefully select and arrange each paver to create a visually stunning and structurally sound patio surface. Our installation process guarantees long-lasting durability and ensures that your patio can withstand the test of time and weather.
Why Choose LawnBoyZ for Your Paver Patio?
Local Expertise: We understand the distinct characteristics of St. Charles and incorporate them into our paver patio designs to ensure harmony with the local environment.

Tailored Designs: Our design process is centered around your preferences and lifestyle, resulting in a paver patio that perfectly suits your needs.

Professional Installation: Our skilled installers bring years of experience to every project, ensuring the highest quality and attention to detail.

Lasting Durability: We use premium materials and proven techniques to create paver patios that stand the test of time and weather.

Customer Satisfaction: Your satisfaction is our priority. We work closely with you throughout the process to ensure your paver patio exceeds your expectations.
Brick Paving Specialist in St Charles
As a Brick Paving specialist, we offer the timeless beauty and durability of brick for your patio. Our team is well-versed in the art of brick paving, creating surfaces that exude elegance while providing a solid foundation for your outdoor activities.
Brick Paving in St Charles
Enhance your property's curb appeal and value with our Brick Paving solutions in St. Charles. Our expert team meticulously lays each brick to perfection, ensuring precision and craftsmanship that will leave a lasting impression.
Create Your Dream Paver Patio in St Charles
Unlock the potential of your outdoor space with a beautifully designed and expertly installed paver patio in St. Charles. At LawnBoyZ, we're passionate about transforming your outdoor visions into reality. Contact us today to discuss your project and let us bring your dream patio to life.