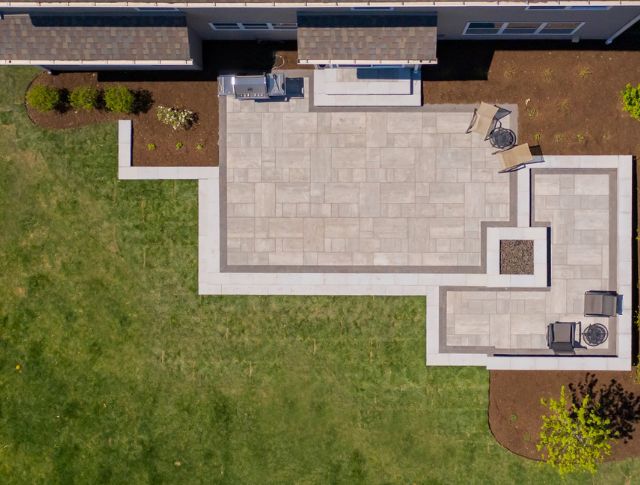 Landscape Design Experts in Elburn
Welcome to LawnBoyZ, the ultimate destination for professional landscape design services in Elburn. Our team of seasoned landscape architects and designers work passionately to turn your average backyard or front yard into a lush, functional, and artful space. Based locally in Elburn, our designs incorporate a unique blend of creativity, practicality, and a keen understanding of the local environmental nuances.
Taking your outdoor living spaces to the next level is more than just our job; it's our calling. From the moment we sit down for a consultation until the day your dream landscape is realized, we are committed to offering you a seamless, engaging, and fulfilling design experience. Whether you aim for an elaborate garden, a multi-functional entertainment space, or a tranquil haven to unwind, we've got you covered. With LawnBoyZ, your landscape will reflect the unparalleled charm and unique ambiance of Elburn.
Local Landscape Designers in Elburn
Looking for a trusted landscape designer in Elburn? Your search stops here at LawnBoyZ. What sets us apart is our deep-rooted understanding of the Elburn landscape, its local architecture, and most importantly, the community. The initial consultation allows us to dive deep into understanding your unique preferences, lifestyle, and the aesthetic you envision for your outdoor spaces.
Our design process is highly collaborative. Your ideas serve as the cornerstone upon which we build the preliminary sketches and designs. Throughout this journey, we maintain a transparent, two-way communication channel, updating and fine-tuning the design elements to ensure they line up perfectly with what you had in mind. Whether you're envisioning a peaceful, low-maintenance Zen garden, a bustling and vibrant outdoor kitchen, or an elegant stone patio for those family gatherings, we aim to bring an intrinsic slice of Elburn into your own backyard.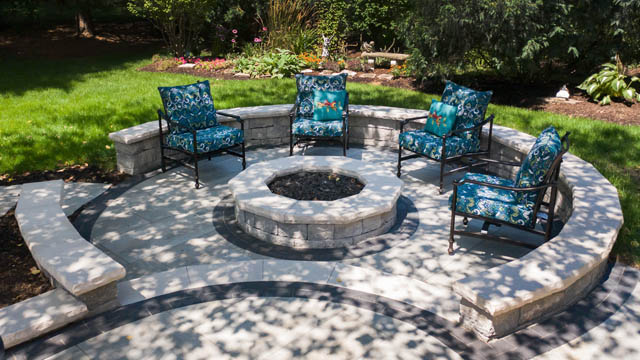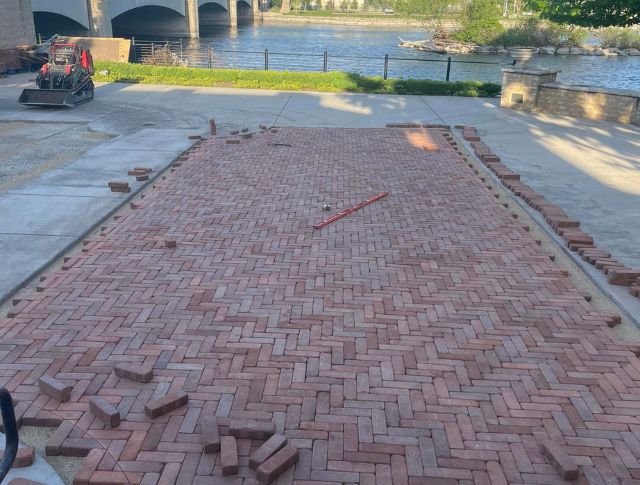 Mastering the Art of Hardscaping in Elburn
We believe that landscape design is incomplete without the proper integration of hardscape elements that add both function and form to your outdoor spaces. Specializing in hardscaping services in Elburn, LawnBoyZ has a rich portfolio that includes everything from sculpted stone pathways and arches to functional and aesthetic retaining walls, fire pits, and even water features like fountains and ponds.
Our hardscaping services are designed not just to beautify your surroundings but also to solve practical issues like drainage, privacy, and space management. With a keen eye for detail, we make sure each stone, plank, or piece of metal is perfectly aligned, durable, and complements the overall design. This multi-dimensional approach to hardscaping ensures that your outdoor living space in Elburn is not just visually stunning but also exceptionally functional.