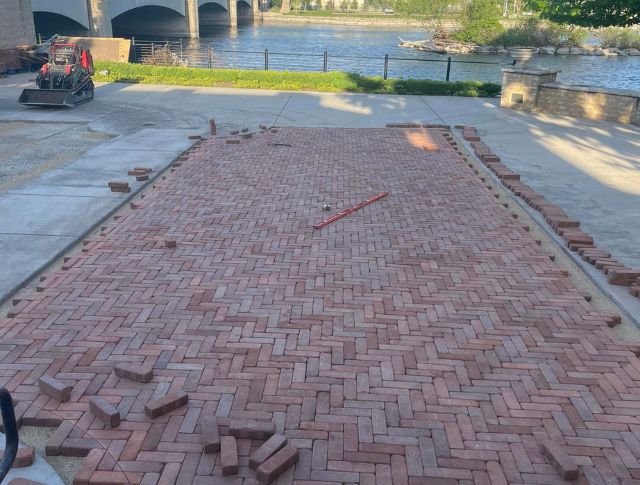 Expert Hardscape Landscaper in St Charles
Are you looking to elevate the aesthetics and functionality of your outdoor space in St. Charles? Look no further than our premier hardscape landscaping services at LawnBoyZ. Our experienced team specializes in creating stunning hardscapes that can transform your property into a captivating and inviting environment.
Hardscape Near Me in St Charles
If you're searching for exceptional hardscaping solutions near St. Charles, you've come to the right place. Our locally-based hardscape landscaping services are tailored to suit the unique needs and preferences of the community. We take pride in offering top-notch craftsmanship that enhances your outdoor living space, making it more enjoyable for you, your family, and your guests.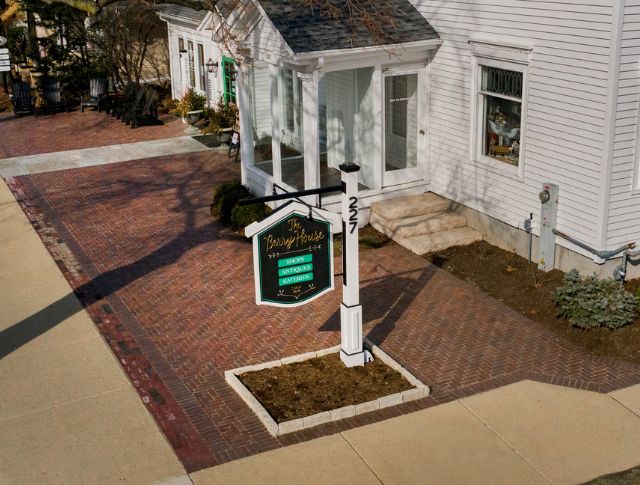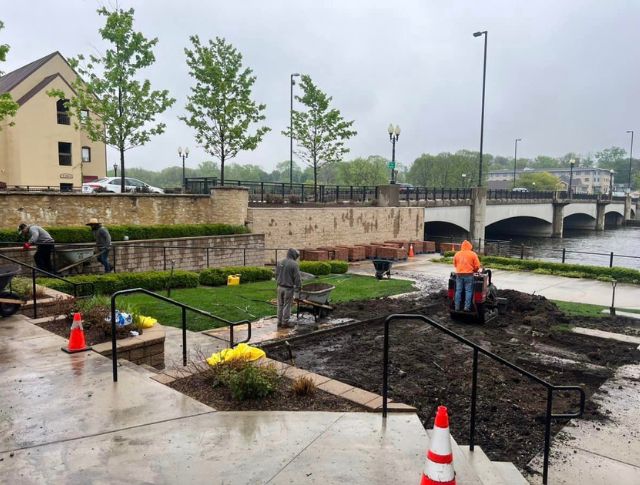 Hardscape Contractors in St Charles
Our team of skilled hardscape contractors at LawnBoyZ is dedicated to bringing your vision to life. Whether you're envisioning a tranquil patio retreat, a functional outdoor kitchen, or an inviting walkway, we have the expertise to make it happen. We work closely with you from concept to completion, ensuring that every detail aligns with your desires and requirements.
Whether you're interested in a serene patio, a captivating garden pathway, or an impressive retaining wall, LawnBoyZ has the expertise to create hardscapes that enhance the beauty and value of your St. Charles property. Our team is dedicated to providing exceptional hardscape landscaping services that align with your vision and preferences. Contact us today to discuss your project and turn your outdoor dreams into reality.
Why Choose LawnBoyZ for Your Hardscape Project?
Local Expertise: Being a part of the St. Charles community, we understand the region's unique landscape and design preferences, enabling us to create hardscapes that resonate with your surroundings.

Creative Designs: Our team combines creativity and innovation to craft hardscape designs that enhance the beauty and functionality of your outdoor space.

Quality Craftsmanship: We take pride in delivering hardscape solutions built to last. Our skilled contractors use top-quality materials and techniques to ensure durability and longevity.

Personalized Approach: We recognize that every homeowner has distinct needs and preferences. Our personalized approach ensures that your hardscape project is tailored to your lifestyle and preferences.

Customer Satisfaction: Your satisfaction is our ultimate goal. We work closely with you throughout the process to ensure your vision is realized, resulting in a hardscape that exceeds your expectations.
Hardscape Companies Near Me
Among the various hardscape companies in St. Charles, LawnBoyZ stands out with its commitment to quality, creativity, and customer satisfaction. Our team understands the local environment, architectural styles, and homeowner preferences that are prevalent in the area. This insight allows us to design and implement hardscapes that seamlessly blend with the surroundings while adding significant value to your property.