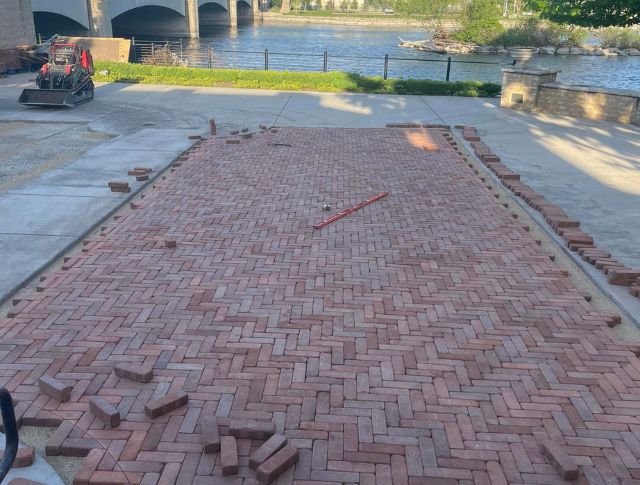 Elite Hardscape Landscaper in Batavia
Welcome to LawnBoyZ, your one-stop destination for professional hardscape landscaping in Batavia. Our seasoned team is passionate about crafting visually stunning and functional hardscapes that amplify the aesthetic appeal and utility of your property. We understand Batavia's unique landscape nuances and design hardscapes that perfectly fit the local ambience.
We recognize that an outdoor space is an extension of your home and a reflection of your lifestyle. Therefore, we focus on creating hardscapes that serve as both functional elements and visual masterpieces. From choosing the right materials to employing precise installation techniques, we oversee every aspect of your project to ensure it aligns with both your vision and Batavia's local character.
Find Quality Hardscape Services Near You in Batavia
Searching for top-tier hardscaping in or around Batavia? Your quest ends at LawnBoyZ. Our hardscape landscaping services are custom-tailored to meet the specific demands of Batavia residents. We pride ourselves on delivering superior craftsmanship that not only beautifies your outdoor areas but also makes them more enjoyable and functional for everyone who uses them.
We believe in creating long-lasting relationships with our clients. To that end, our services extend beyond simple installations. We consult closely with you throughout the planning and execution phases, ensuring each element of the hardscape resonates with your preferences and lifestyle needs. Whether it's your garden, patio, or entire backyard, our aim is to make your outdoor spaces a sanctuary for you, your family, and your friends.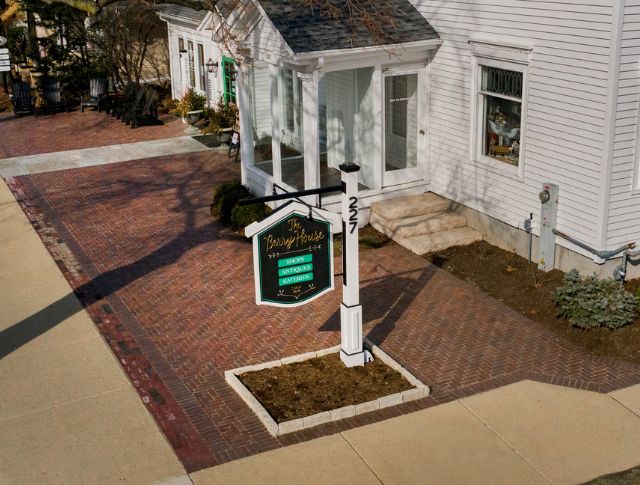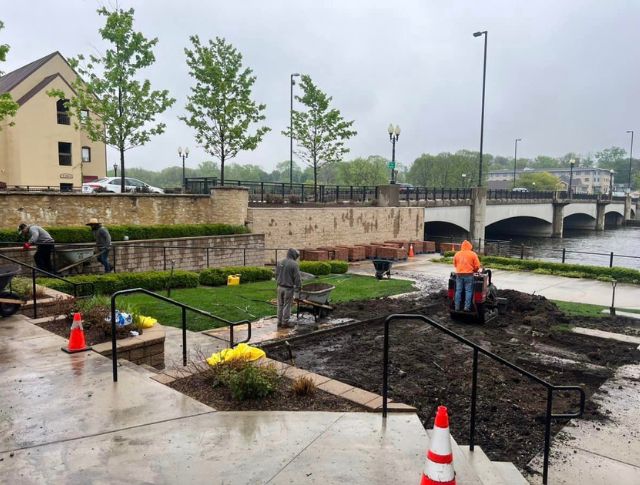 Dependable Hardscape Contractors in Batavia
LawnBoyZ is not just another landscaping service; we're your local Batavia experts in hardscape design and installation. Our team of dedicated hardscape contractors is committed to making your dreams come true. Whether you envision a peaceful patio sanctuary, a vibrant outdoor kitchen for family gatherings, or elegant pathways winding through your garden, we possess the expertise and creativity to bring your vision to life.
We follow a comprehensive approach, working closely with you from the initial consultation to the final touches. We recognize that each project is unique, and we strive to create hardscapes that augment the beauty and value of your Batavia home. Every detail is meticulously planned and executed, guaranteeing hardscapes that not only meet but exceed your expectations. Contact us today for a free estimate and take the first step in making your outdoor dreams a reality.